Hey everyone,
I hope you are doing well and thank you for joining me to week 10 of the DevOps Diary newsletter 🎉
If you are celebrating Christmas, I hope you have/had a lovely time.
Now for the news that I mentioned in my last newsletter, here it comes:
The News 📢
In this week's newsletter, I would like to share with you my new challenge:
✨#100DaysOfKubernetes ✨
My goal is to learn something new about Kubernetes each day. Every day (except weekends), I will be posting a video on my YouTube channel about the new content that I came across.
I would love for you to join me on this challenge. If you have any suggestions on what I should spend some time learning, please do let me know.
My goal is to inspire others to start exploring topics they are interested in; whether those are related to DevOps or not, there is so much to learn and to explore.
And now to this week's content.
Podcast 🎤
StackRox launched a Kubernetes-focused podcast: 'Screaming in the Cloud'
The first episode is focused on Eliminating Security Risks in Kubernetes.
Free online courses 🎓
Mooc.fi has a vast number of free online courses including one on Kubernetes and another one on Docker.
(Yes, I absolutely love free access to knowledge, don't you? 🤩)
Blog content
Let's stick to the topic of security, these two articles are not directly related to DevOps but they show the importance of always knowing what is inside your code, what packages are you using and why.
Sticky-Content 📌
Events 🌍
If you are interested in online, hardware security and in general, the hacker culture, check-out the live streams of CCC; happening until the 30th.
Tweet of the Week 🐦
This tweet of the week is by DZone; if you have done pair programming you might relate 🤭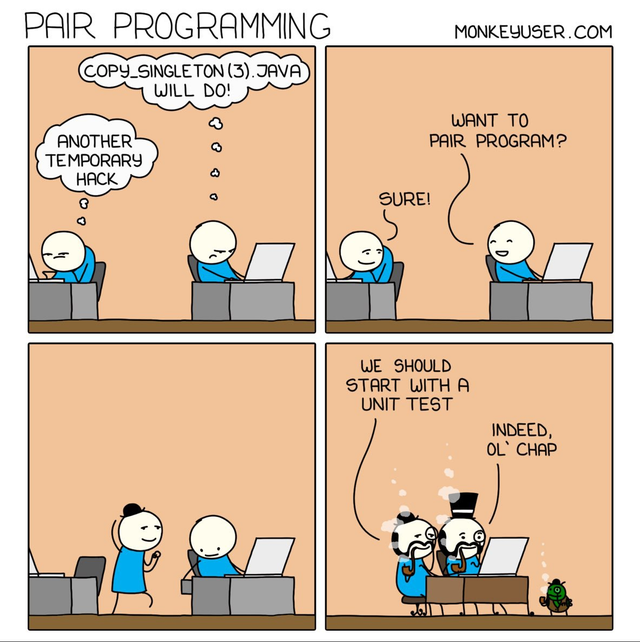 Continuing Every Week — Make sure to follow and to subscribe for special content and regular updates!
Big thank you to everyone, who supports me on a weekly basis to make this content happen 🙏🏼
If you would like to have content included, please get in touch on Twitter or my website 🙌🏼