Welcome beautiful people!
I hope you all have an amazing Sunday! Before diving into this week's content, I want to share with you a video (and post) that I just published today on Developer Evangelism. It is based on a question that I got asked 2 years ago: Where do I see myself in 3 years?
The answer to that question still drives my current work and is the reason I love sending out these newsletters every week!  🥰
Let's move on to today's content, focused on DevSecOps! (Remember, like always, none of this is sponsored content.)
Community 👥
Aqua has an amazing Podcast on Security-related topics from across the cloud native space.
Now if you cannot get enough from cloud-native tools, updates, and how-tos, I highly recommend you to check-out Adrian Goins' Coffee and Cloud Native show!
Book Picks Of The Week 📚
I am currently reading this book "Learning Helm" by three of the Helm core-maintainers Matt Butcher, Matt Farina, and Josh Dolitsky. It just got published. If you are interested in video content, my previous videos of #100DaysOfKubernetes include tips and explanations from the book (in my own words). If you are looking for paid learning resources around Helm, I'd highly recommend this book over any course! 🙌🏼
Up next on my reading list is this book "Container Security" by Liz Rice; will share more on my journey through the book soon! 😊
Blog Posts (and other written content)🗞️
Videos🎥
Sticky-Content 📌
Events 📣
Join me next week on the 24th at the Glasgow Azure User Group #23, where I will be giving a little demo on Crossplane and ArgoCD!
If you have any event recommendations, I would love to hear from you 🙂
Tweet of the Week 🐦
This week's tweet of the week is by Corey Quinn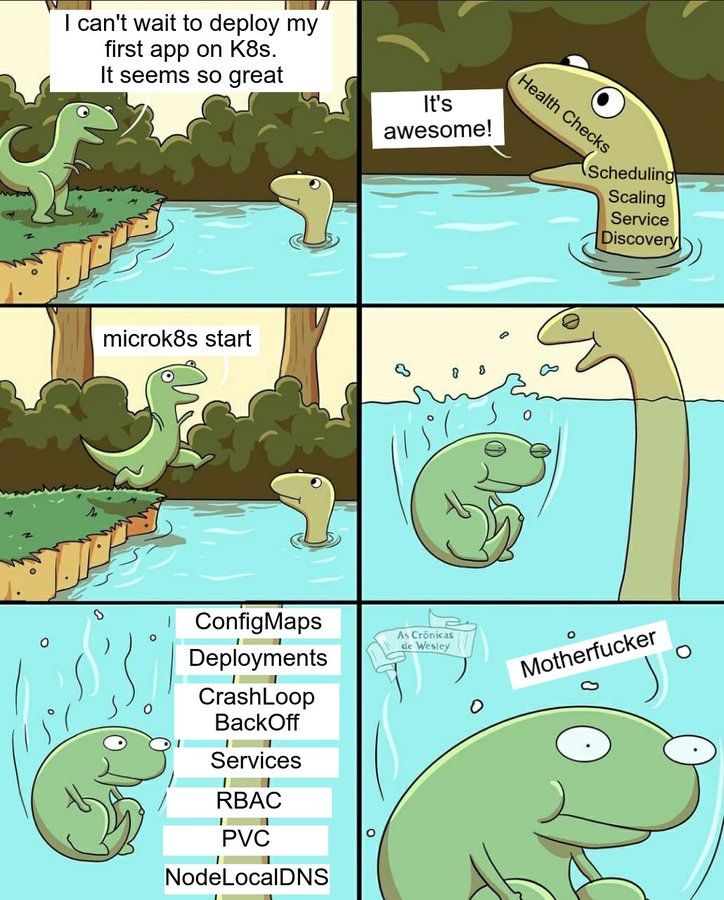 Continuing Every Week — Make sure to follow and to subscribe for special content and regular updates!
Big thank you to everyone, who supports me on a weekly basis to make this content happen 🙏🏼
If you would like to have content included, please get in touch on Twitter or my website 🙌🏼