Welcome beautiful people!
Can you believe that it has already been 5 months since I started this newsletter? Thank you all for your support, subscribing, sending me motivational messages and more.
You Make This Possible! 🎉
Remember that you can always send me content that you would like to have included in the next newsletter.
Community 👥
This is for both, those, who are already familiar with the cloud-native ecosystem and those, who are just getting started. The CNCF runs a mentorship program the entire year around. If you have time to get involved and help others onboard, or you are currently in the onboarding process, have a look.
Book Picks Of The Week 📚
I think it is really important to remember that we are not reinventing the wheel but that we can get inspiration from existing projects to improve our own.
Have a look at "Shaping Science: Organizations, Decisions, and Culture on NASA's Teams" by Janet Vertesi to learn more about formal structures, decision-making techniques, and informal work practices in the day-to-day process of mission planning between the involved teams.
Blog Posts (and other written content)🗞️
This week's theme is Prometheus and monitoring. I highly enjoyed the series on Prometheus by Sysdig. It is really comprehensive and provides you with further details on the setup.
More resources
Videos🎥
Do you want to get started with Prometheus to monitor your deployments? Have a look at this presentation "Prometheus Project Intro by Julius Volz", and my overview on getting started with Prometheus.
I am learning more about the shift from a monolithic architecture to Microservices. Not having come from a traditional infrastructure or engineering background, I am not too familiar with "the struggle of not using" Microservices and all the fancy cloud-native tools. Similarly, it is sometimes difficult to see the downside of those technologies. Have a look at this overview by Dave Farley on "The Problem With Microservices".
And lastly, I am hosting weekly Friday Tips for Codefresh. The last one provides an overview of Kubernetes naming conventions and making the best out of it. I mentioned that you want to use Helm instead of having your YAML go crazy — here is a really nice 8min introduction to Helm by Donovan Brown.
Sticky-Content 📌
Events 📣
Join me at International Women's Day Sweden Summit 2021 where I will be talking about my Kubernetes Experience https://www.bevycares.com/events/details/bevy-cares-magenta-codes-presents-international-womens-day-sweden-summit-2021/#/ Mar 24, 2021
If you have any event recommendations, I would love to hear from you 🙂
Tweet of the Week 🐦
This week's tweet of the week is by Florian Clanet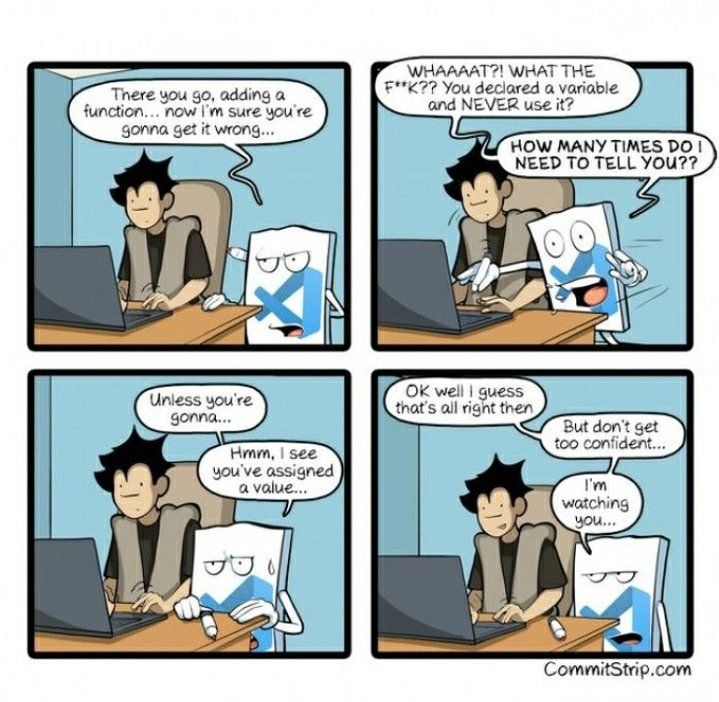 Continuing Every Week — Make sure to follow and to subscribe for special content and regular updates!
Big thank you to everyone, who supports me on a weekly basis to make this content happen 🙏🏼
If you would like to have content included, please get in touch on Twitter or my website 🙌🏼