Hello and welcome beautiful people,
thank you so much for reading another one of my weekly DevOps newsletters. I hope you have/will have a fabulous day.
Winter is here and with it comes, soon a new year. I have been reflecting a lot on my previous year, everything that happened, everything that changed, everything I, or the people around me accomplished. It is often difficult to rememeber all the positives that happened and how far you have come — so I decided to make a "Star Board ⭐" on which I post all of the kind messages that this amazing community is sharing with me. Thank you for making my year so special.
And now to this week's newsletter: We have lots of amazing events, comprehensive cloud native courses, open source repositories to contribute to, and of course lots of articles and tutorials!
Enjoy 🎉
Community Highlight 🧑🏻‍🤝‍🧑🏽
The Cloud Native Fundamentals course is finally available for free! Make sure to check it out! 🥳 Thank you Katie Gamanji for all your efforts.
Open Source Project Highlight 📸
Do you want to start contributing to open source projects? Here is a tweet that features a list of projects that you can get started with. Thank you for posting it ✨
DevOps👩🏽‍🔧
This week, I am focused on the non-Engineering work that goes into DevOps
SRE 📊
Events
There are several amazing events coming up — here is the list:
ALSO the CFP for DevOps Days Birmingham are OPEN! Make sure to submit your talks, we would love to hear from you. PS I am hosting the conference with several amazing people.
Sticky-Content 📌
Remember, if you want to support my work and receive exclusive content, you can sign-up for my paid subscription on my Blog ♥️
Tweet of the week 🐦
This week's tweet of the week is by Cloud Native Yoda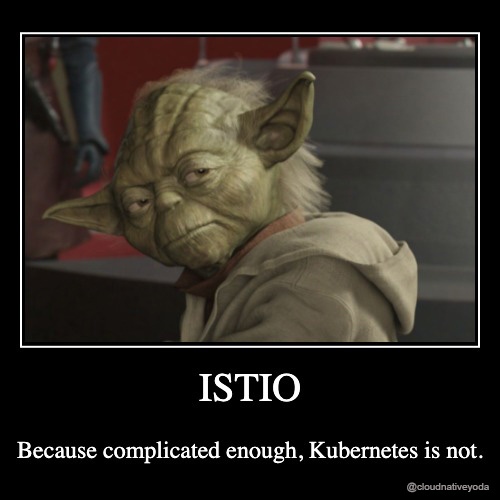 Sharing is Caring 🤗
If you are enjoying my weekly newsletters, share what you liked on your social media channels to make sure other amazing people come across my content, too.I highly appreciate your support 🥳
If you have content that you would like to have highlighted in one of my next newsletters, please do reach out and I would love to feature your work.
This is it for today, until next time 👋🏻