Hey everyone, I hope you have/are having a lovely day and Welcome to week 6 🥳
I just attended my first KubeCon! Since it was KubeCon North America, I only managed to attend half of the talks but got to hear some great content + connect with some awesome people, and can't wait until they post the content online.
This week focuses on some of the content that the community has shared throughout KubeCon.
Videos 🎥
Blog Posts 🗞️
News 📢
Amazon, Codefresh, GitHub, Microsoft, and Weaveworks are announcing the creation of the GitOps Working Group. This will be an open CNCF community project.
If you want to get started with GitOps, check-out these two summaries: One and two and more content from my previous newsletter.
Communities 👥
This week, I want to give a shout-out to Codefresh. We have this program, called Blog for Good, basically:
Write a relevant blog post for Codefresh, and we'll donate $250 to one of the six charities below — your choice. Plus you'll get another $250 to keep (or, you could donate it all.) It's a win-win.
If you are interested in participating, please reach out, I would love to hear from you.
My Telegram @URLICHSANAIS
Tip of the Week 💡
One of the best keynotes at Kubecon was a panel discussion between: Brad Geesaman, Ian Coldwater, Rory McCune, Duffie Cooley
The main takeaway (and I rephrase here) by IanColdwater was: Everything they do isn't magic (even though it might seem that way) but instead years of practice — everyone can do it, you just have to practice. So keep practicing!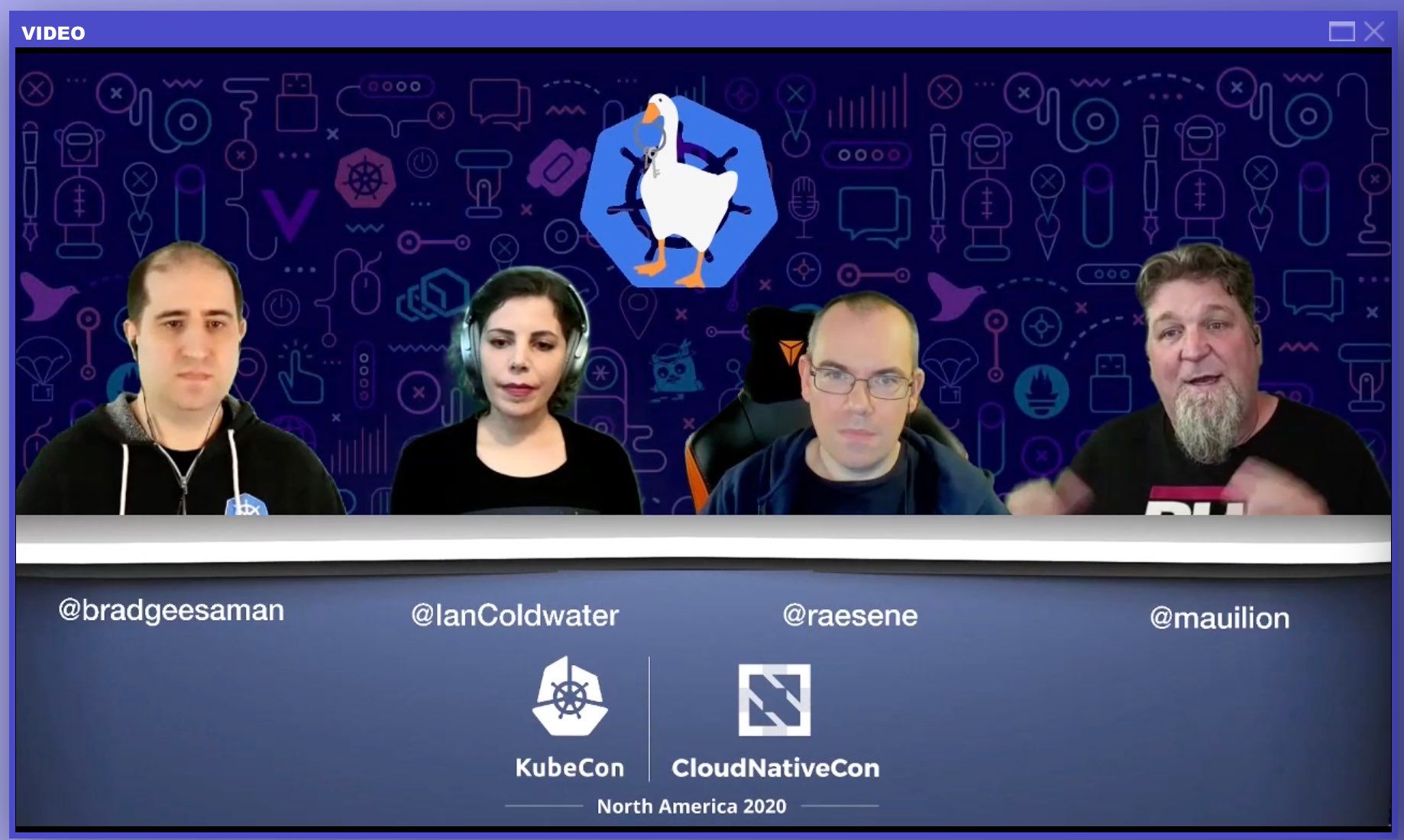 Sticky-Content 📌
Events 🌍
Tweet of the Week 🐦
We all need more puppies in our lives — Tweet by Benjamin Elder (also Top Committer)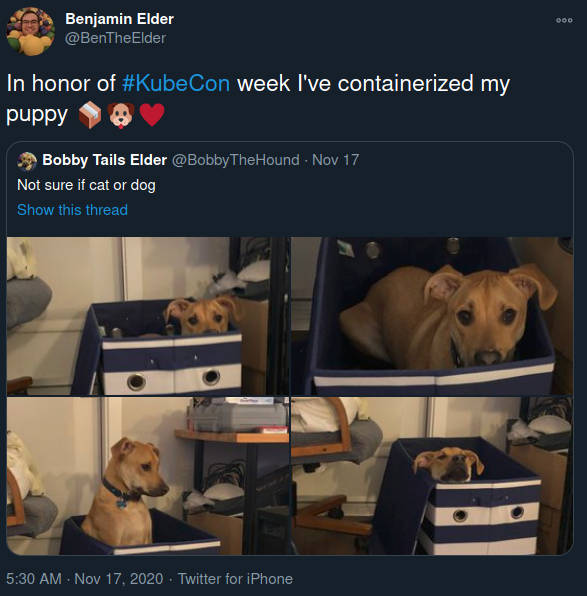 Continuing Every Week — Make sure to follow and to subscribe for special content and regular updates!
If you would like to have content included, please get in touch on Twitter or my website 🙌🏼