#68 Seven-Day DevOps — Weekly DevOps Newsletter
Some exciting updates, great content incl. tutorials, talks and more events. Enjoy!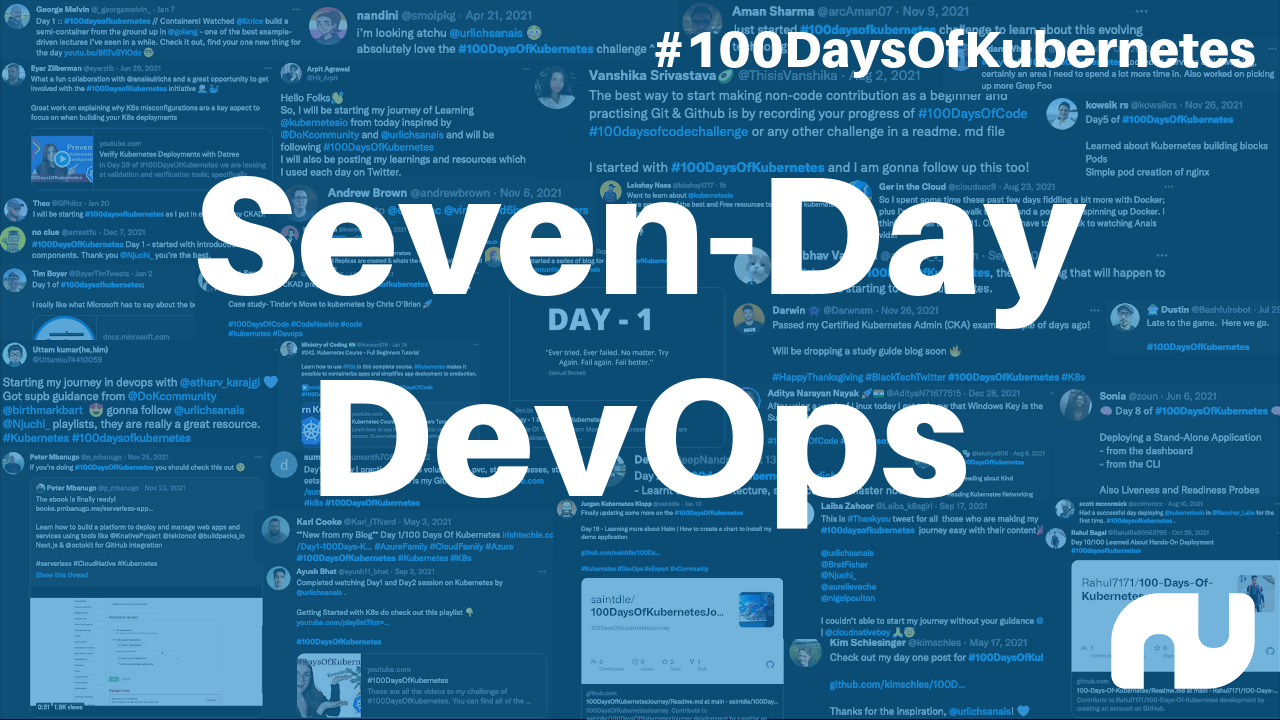 Hello beautiful people,
I hope you are having a great week! Lots of things happening right now, which makes it difficult to stay up to date with everything; I hope this newsletter can help you a little bit & feel free to always send me links to the amazing content that you are coming across or creating!!
Enjoy!✨
Huge shout-out to Rootly for sponsoring this newsletter!
⚡
Manage incidents directly from Slack with Rootly.
Rootly automates manual tasks like creating an incident channel, Jira ticket and Zoom rooms, inviting responders, creating status page updates, postmortem timelines and more.
Want to see why companies like Canva and Grammarly are using Rootly?
https://rootly.com/demo/
Main Update
I decided to abandon Discord and start a Slack. The Slack has two channels:
Announcement Channel where I post my content and any content I found interesting (you will likely see a curated list in this newsletter)
A general channel where you can have conversations, ask questions etc.
Interesting content from across the space ✍🏻
Something interesting on Twitter 🐦
Upcoming Live Streams and Events 📆
My own content 🤸🏻‍♀️
Remember, if you like my work and you want to support me, I always appreciate shares on social media or you can also buy me a coffee ☕
Tweet of the week 🤦🏻‍♀️
This week's tweet of the week is a bit m0re complex but entertaining nevertheless & by Bartek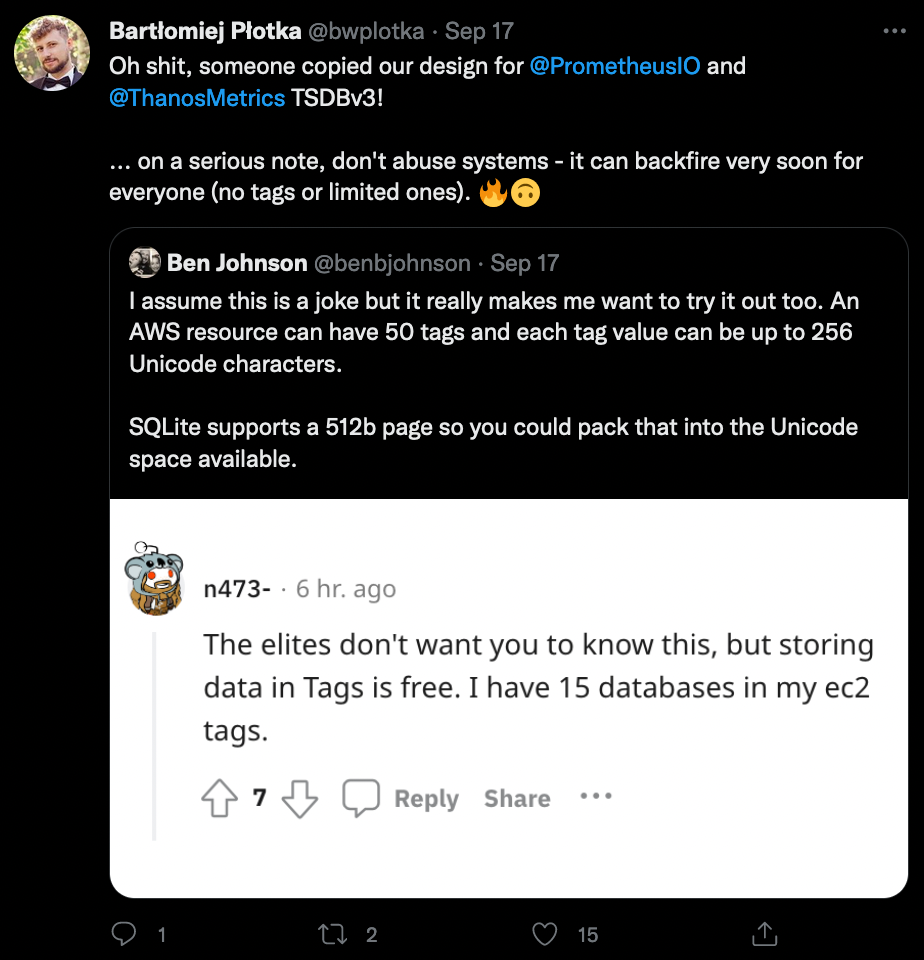 Anais Urlichs Newsletter
Join the newsletter to receive the latest updates in your inbox.