Welcome beautiful people!
Can you believe that this is already week 9! I have something special prepared for next week, so make sure to stay tuned for that.
In the meantime, we will look at more Kubernetes resources, some great video tutorials and talks that I came across within the past days.
Videos 🎥
Blog Posts (and other written content)🗞️
Podcasts 🎤
This week, I want to highlight the amazing work by several women in the space; highlighting achievements while displaying diversity is super important.
Head in the Cloud, Heart in the Community is an informative, bubbly podcast with the goal to shine a light on the work of amazing community contributors; hosted by Holly Lehman and Isidora Katanic.
Ladybug Podcast — is focused on programming; with the goal to give a voice to women in the space and making the ecosystem more diverse.
Keep up the amazing work!
Sticky-Content 📌
Events 🌍
Tweet of the Week 🐦
This week's tweet of the week is by Kyle and one of the replies by Kyoo  (tbh all of the replies are priceless)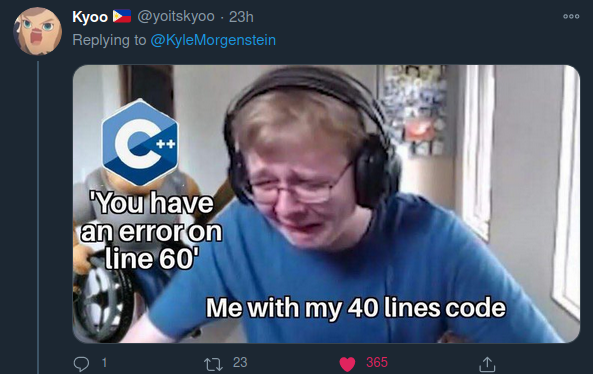 Continuing Every Week — Make sure to follow and to subscribe for special content and regular updates!
Big thank you to everyone, who supports me on a weekly basis to make this content happen 🙏🏼
If you would like to have content included, please get in touch on Twitter or my website 🙌🏼