Hi beautiful people,
I hope you have had an amazing week! This week's newsletter is one day delayed because I was travelling yesterday for StackConf! The event was amazing! Huge shoutout to Netways for organising and having me 🤗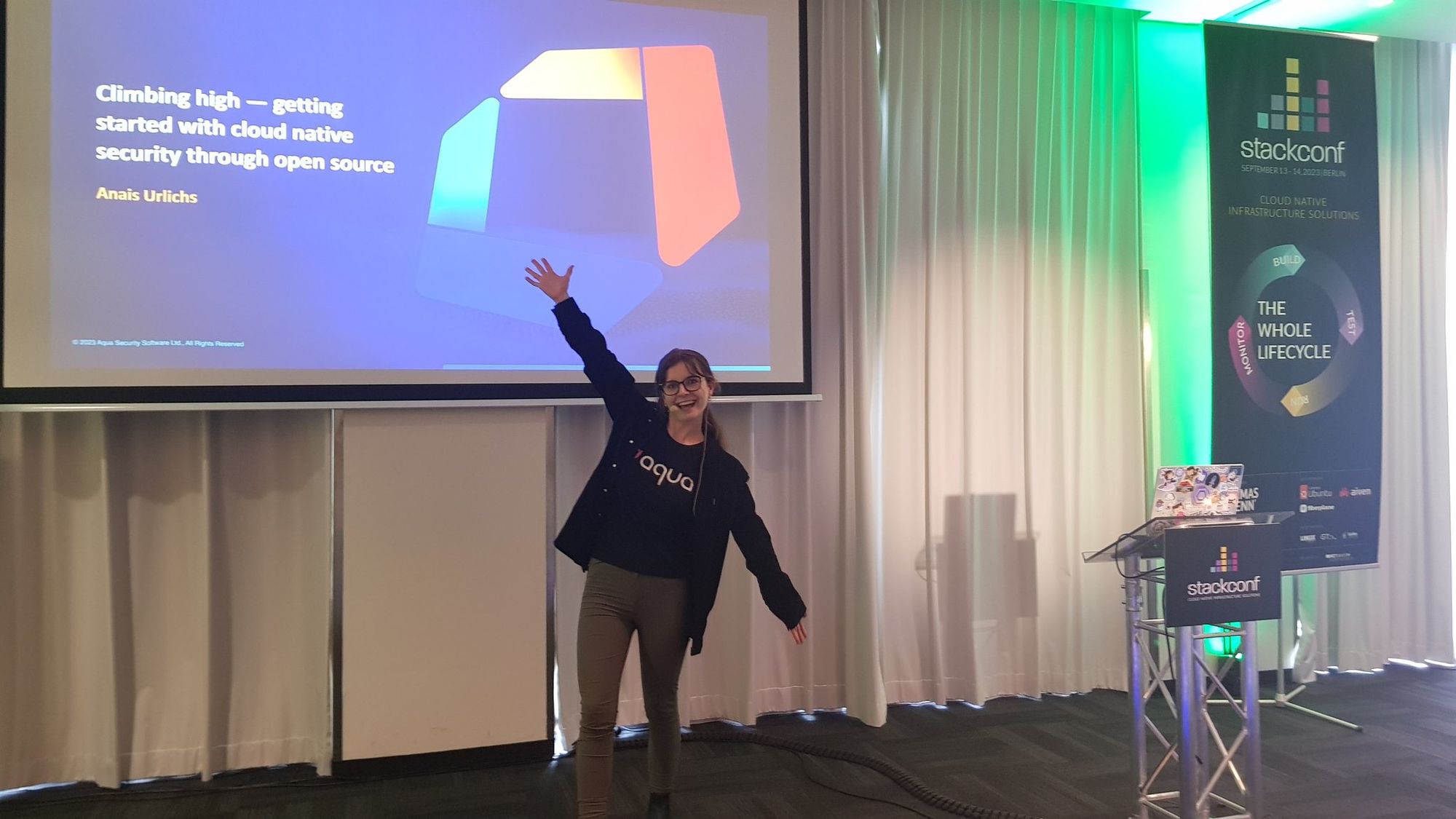 You can find my slides here, and if you want to know which events I will be attending or speaking at next, then check out this page.
This week's newsletter has lots of amazing content, including several free online coding courses, cloud native workshops, research reports, and event highlights!
Enjoy ✨
Huge shout-out to Rootly for sponsoring this newsletter!
⚡
Manage incidents directly from Slack with Rootly.
Rootly automates manual tasks like creating an incident channel, Jira ticket and Zoom rooms, inviting responders, creating status page updates, postmortem timelines, and more.
Want to see why companies like Canva and Grammarly are using Rootly?
https://rootly.com/demo/
Women in Tech highlight of the week 🔦
I'm following Isidora and Holly in the Microsoft community for some time now and they have done an amazing job putting together Experts Live Europe! Also, love the women-representation in their organising team!
Career Development ♢
I once interviewed with Chris to join his team at DigitalOcean (as he was working there) – he has some amazing courses and made several of them available for free – Check it out!
Content from across the space ✍🏻
CNCF News
Upcoming conferences and events 📅
My Content
Huge thank you to everyone who is supporting my content
Tweet of the Week 🐦
...I need a cat