My Desk Setup (With Links)
Here is the desk setup that I am using for YouTube, work and content creation with links to all products.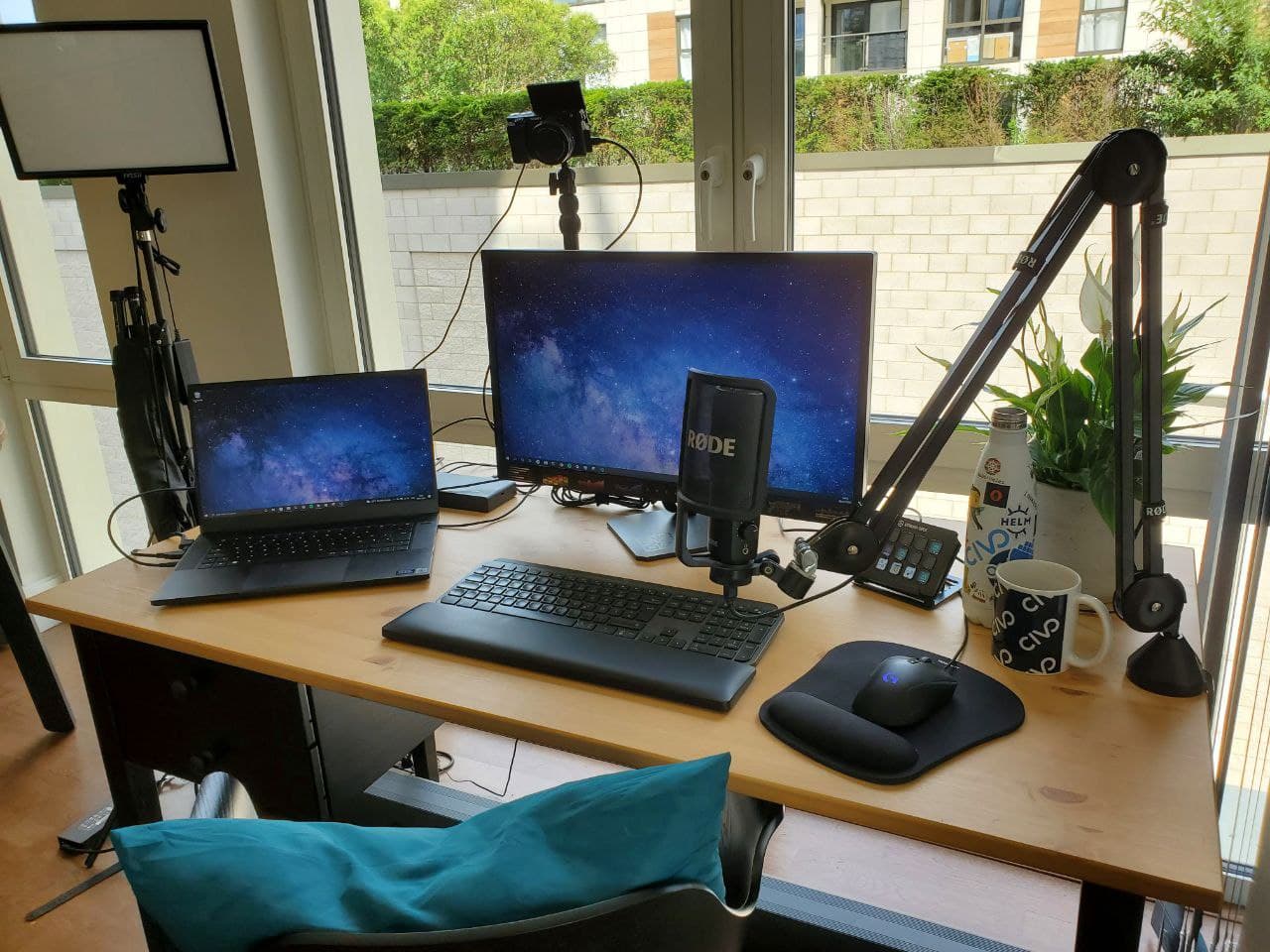 Hello everyone,
I just posted a picture of my new setup. Most things did not change besides the location and the desk. However, I am getting more and more questions about my equipment. So here it goes, the full setup with links.
Before getting started, I just want to highlight again that you have to make your setup work for yourself. I used to have two monitors and realised that having just one actually works better for me by improving my concentration. This is really about what works for you.
Additionally, no one has a movie-ready setup from the start – this setup took me a year to finalise. Not having access to a great setup will not prevent you from producing great content. I used to film my first YouTube videos with a 6-year-old Canon Camera on which I installed the Hacker Development Kit :) get creative.  
Laptop: Razer Blade 15
Monitor: Omen 25 Display (with Grafana Stickers!!!)
Keyboard: Logitech MX Keys Wireless Keyboard (Mechanical Keyboards are too exhausting for my tiny fingers)
Mouse (always dirty because I love to snack while working): Logitech G403 HERO GAMING MOUSE
Mouse Wrist Rest: TECKNET Mouse Mat with Gel Cushion
Plant (very important for a good mood): Just get any!
Microphone: Rode NT-USB
Microphone Arm: Røde PSA1 articulated arm stand
Stream Deck: Elgato Stream Deck 15 Keys
Camera: SONY Alpha 6400 Kit
Camera mount: Elgato master mount L
Connect laptop with camera: Elgato cam link 4K
Green Screen: Elgato Green Screen
Docking Station: WAVLINK Dual Display Docking Station
(I am lazy and don't want to constantly plug things in and out of my laptop)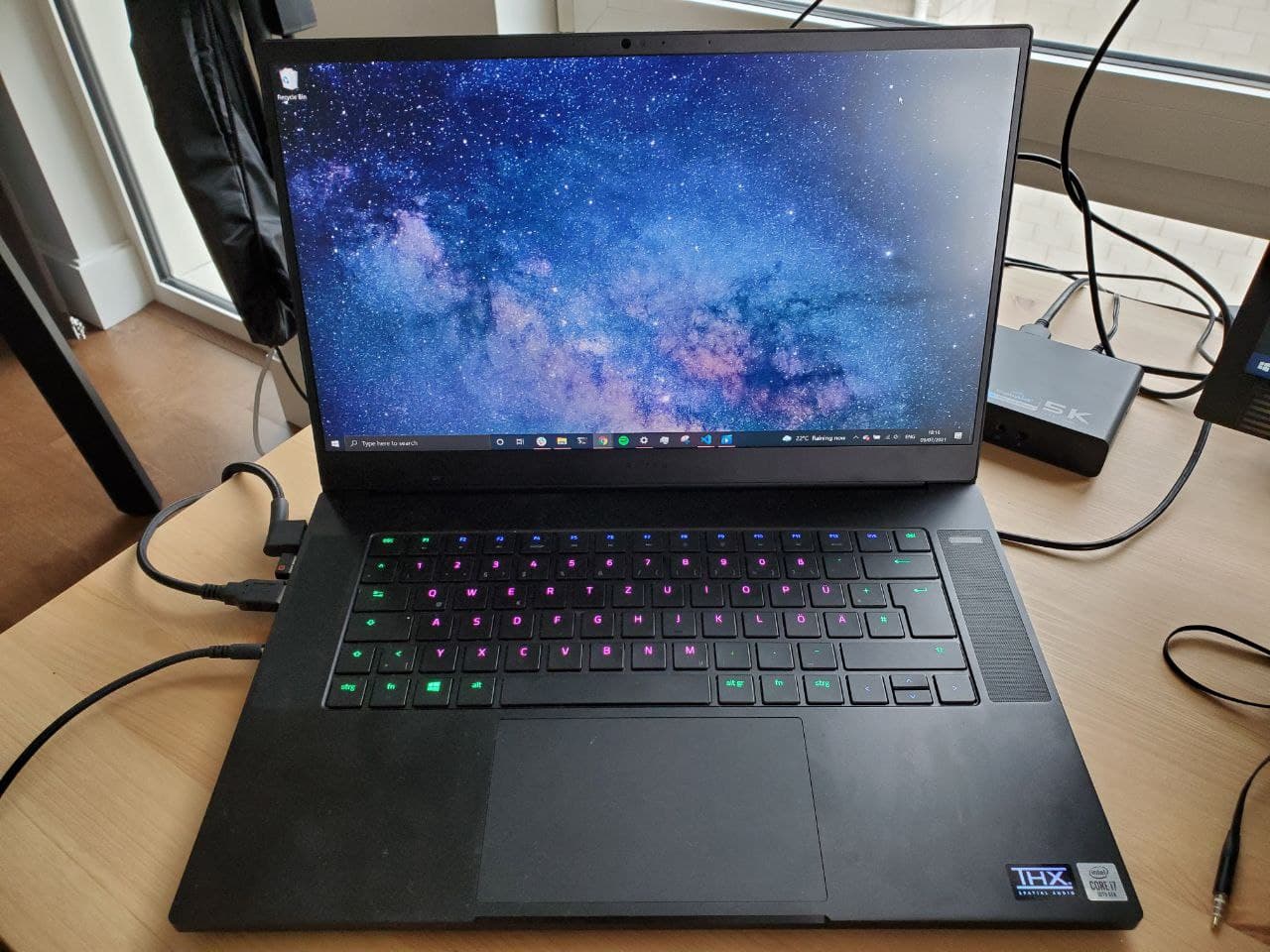 Anais Urlichs Newsletter
Join the newsletter to receive the latest updates in your inbox.